Officially handed over today, Monday 23 January 2023 at 12.00 p.m. the new Municipal Market and Municipal Parking by the construction company C.Roushias Tr. Dev. Ltd.
A project for the people of Larnaca which is expected to contribute to the substantial upgrade of the city's Shopping Center in conjunction with the redevelopment of the courtyard of the Zohouri Building Complex, which will radically change the image of the Larnaca Shopping Center, as it is expected to be a large step towards revitalizing it.
The project is of high aesthetic and quality and the construction work started in May 2018.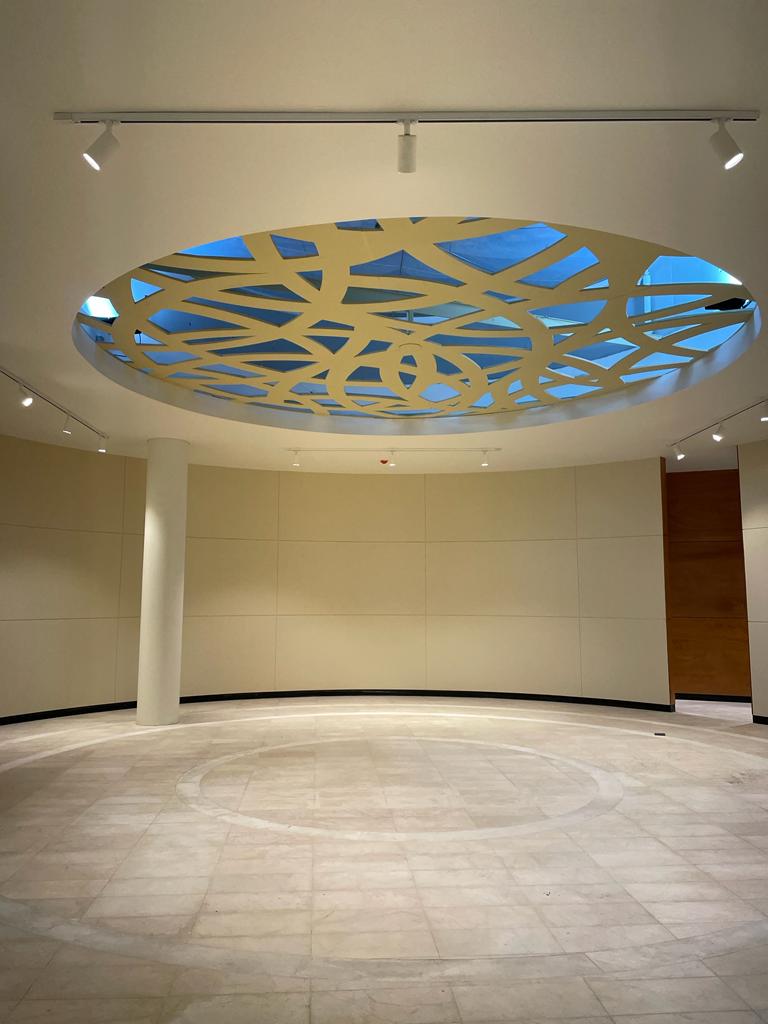 The expenditure amounts to about 7.2 million euros plus VAT. The project is co-financed by the European Regional Development Fund of the EU for the Programming Period 2014-2020.
Unfortunately there was a delay in the implementation of the project which is mainly due to the need that arose to replace the original contractor.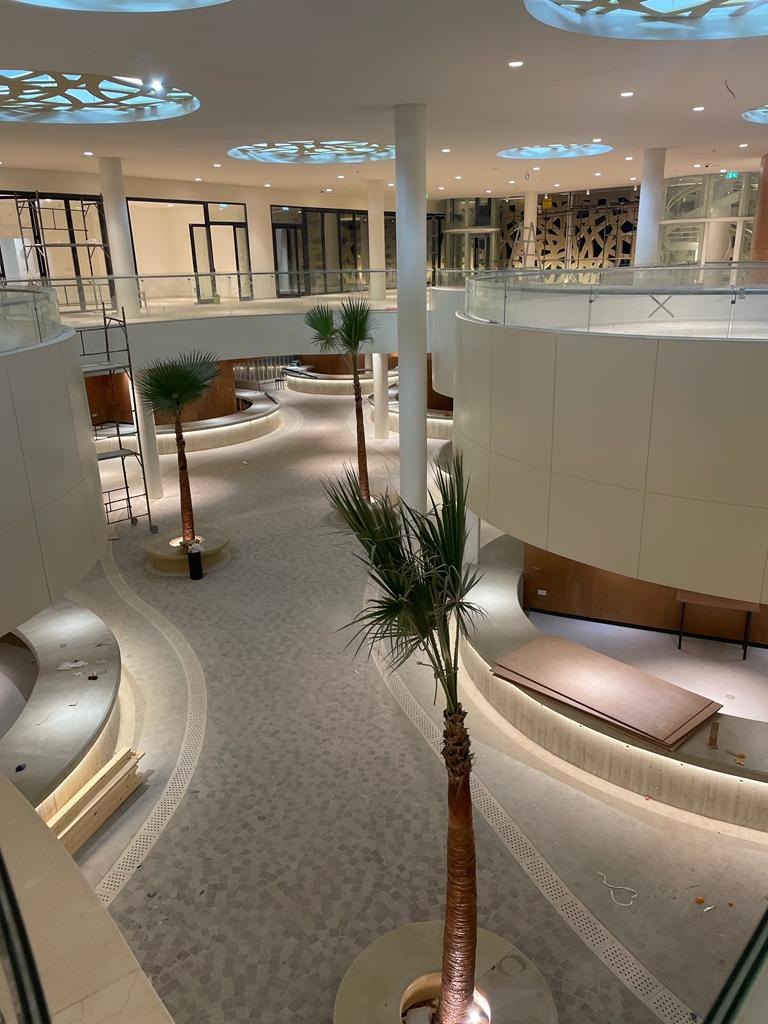 Despite the fact that the Municipality is not responsible for the delay, we express our apologies to the Citizens for any inconvenience they have suffered.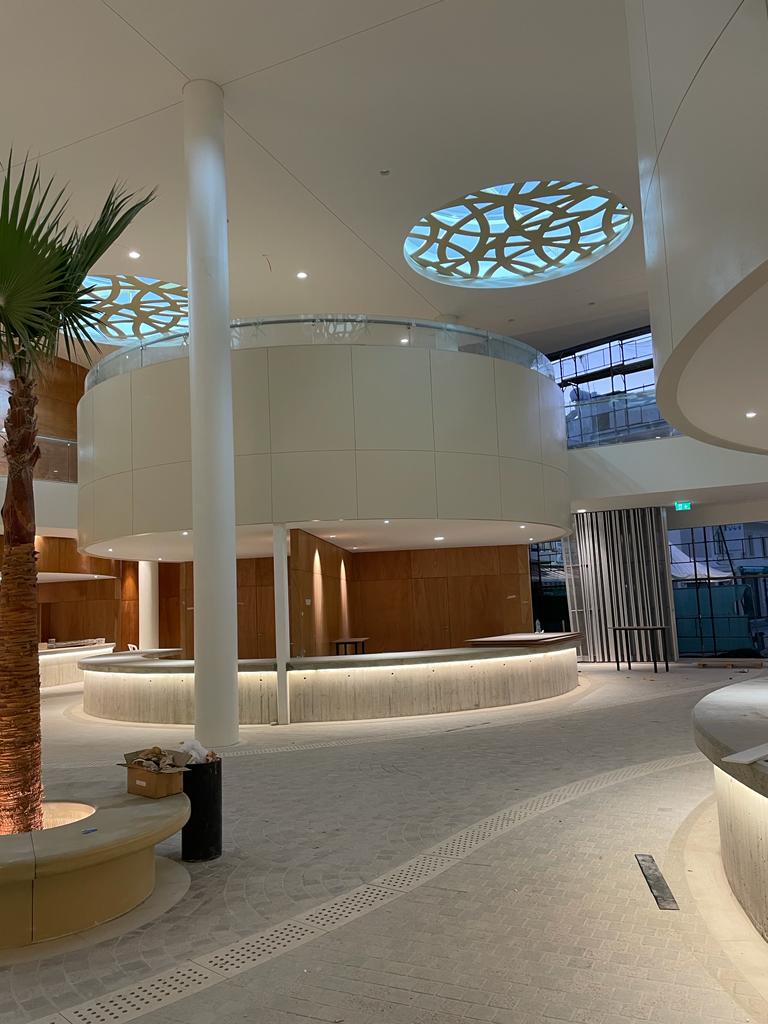 There is no doubt that the new Municipal Market and the Municipal Parking Area in combination with the reconstruction of the yard of the Zouchuri Building Complex, radically changes the image of the Larnaca Shopping Center.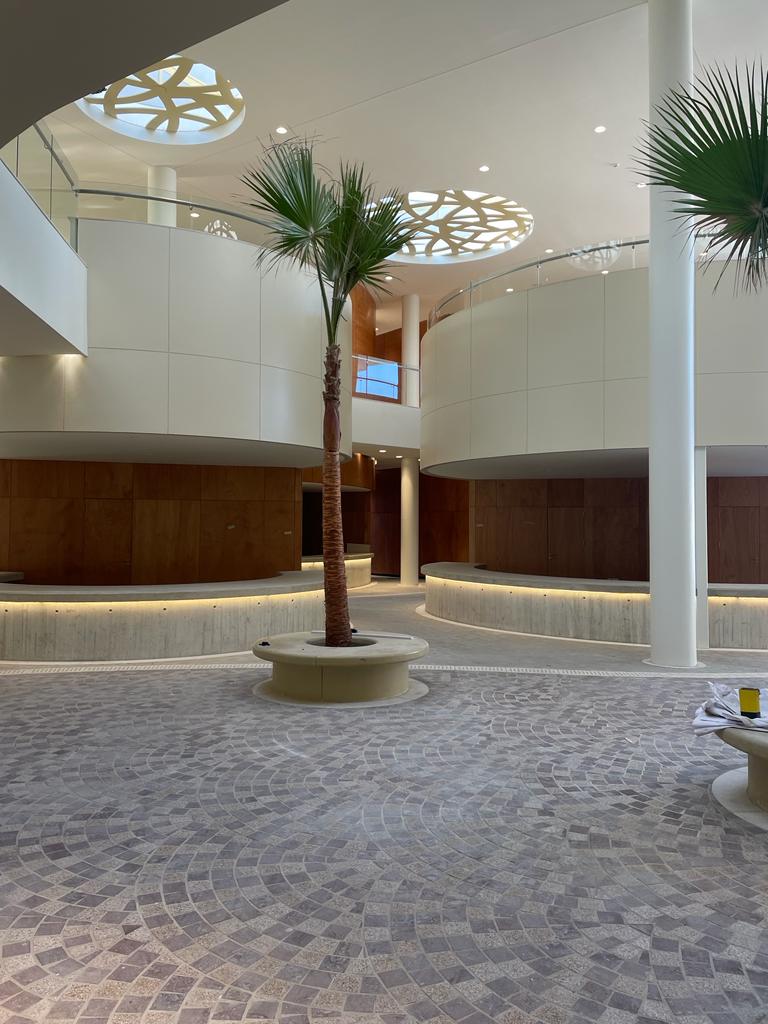 The development consists, on the ground floor, of the Municipal Market, which houses 20 shops selling traditional and perishable products, an area specially designed for the organization of the popular open-air market and an Information Center. On the floor, there are 4 recreational properties as well as an exhibition space. Sitting rooms and a green space (roof garden) have been created on the roof. In the majority of them, all have been made available through public tenders and in March 2023 the start of their operation is expected. The multi-storey car park includes 73 spaces, distributed over 3 levels. The development has all the required provisions to facilitate and serve the disabled.
The Municipality of Larnaca expresses its thanks to the European Funds Unit of the Ministry of Interior for the cooperation and implementation of the project.
Special thanks are expressed to the Project Engineer, Demetrios Constantinou & Associates General Partnership, Mr. Giorgos Tsolakis and Petras Tsambikos and the Project Contractor C.Roushias Tr. Dev. Ltd for the completion of the project.
Source: https://www.larnaka.org.cy/episimi-paradosi-tis-dimotikis-agoras-kai-dimotikou-chorou-stathmefsis-sti-larnaka/